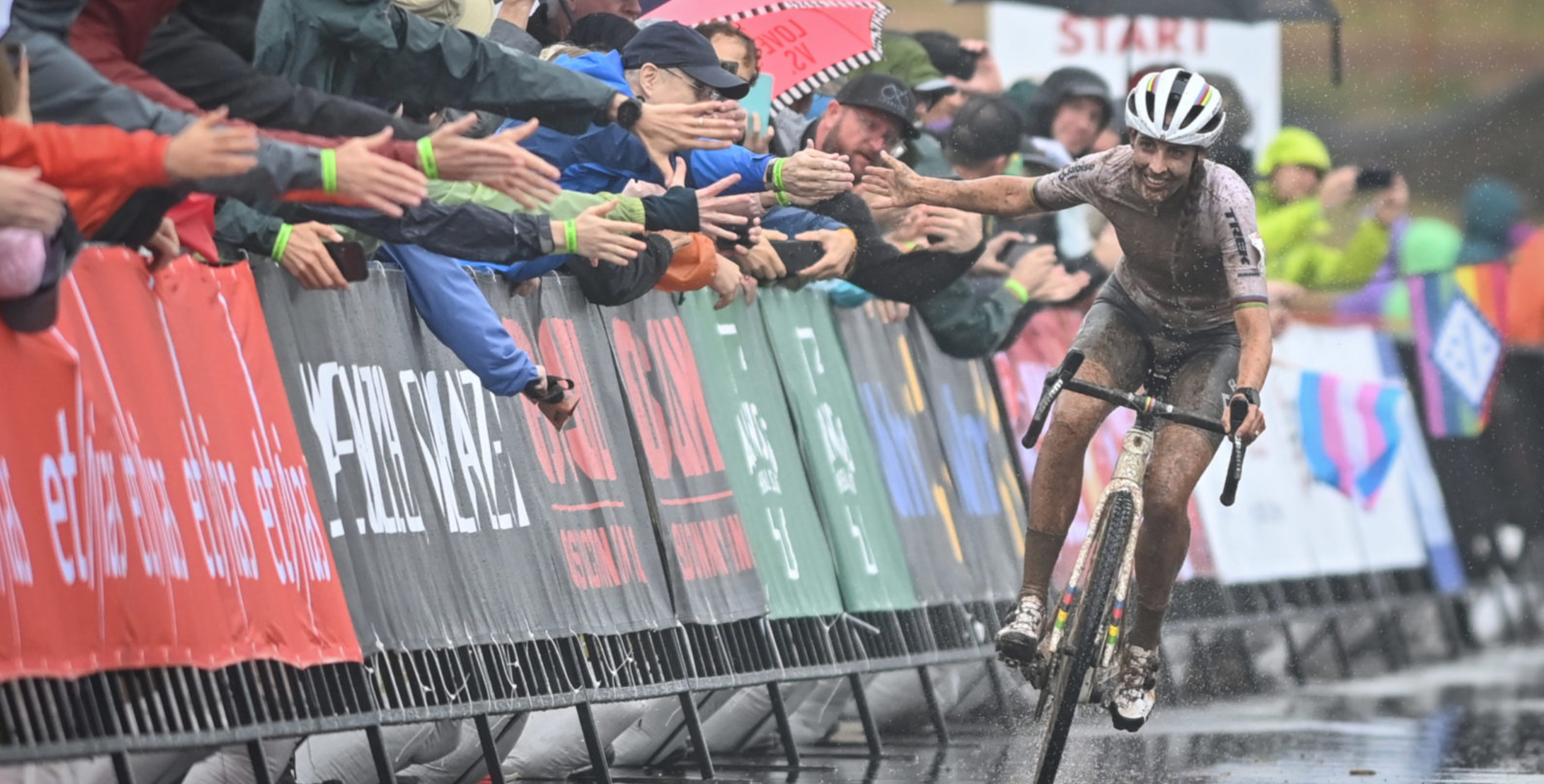 22|23

11 Dec Großensee-Cross | Großensee
31 Dec Nieuwjaarscross | Hamburg
12 Feb City Cross | Hamburg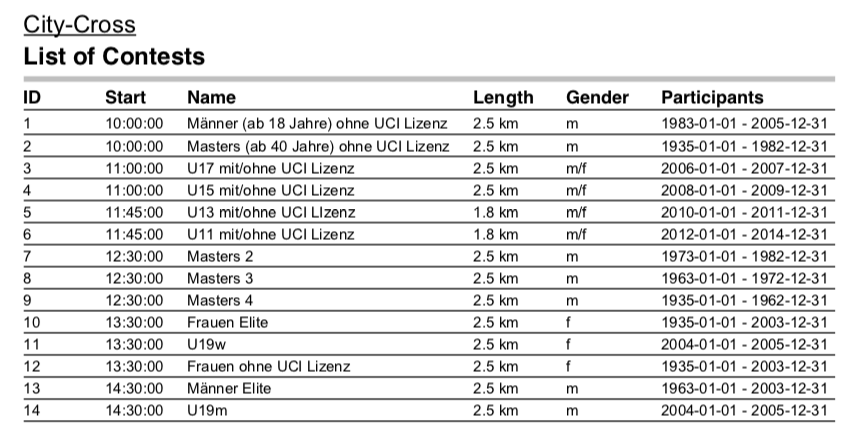 City Cross Schedule
&
Riders Informations:
10:00 Männer ohne UCI-Lizenz
10:00 Masters ohne UCI-Lizenz
11:00 U17m/w
11:00 U15 m/w
11:45 U13 m/w
11:45 U11 m/w
NEU 13:30 Masters 2|3|4
NEU 14:30 Frauen
NEU 14:30 U19w
NEU 14:30 Frauen ohne UCI-Lizenz
NEU 13:30 Männer
NEU 13:30 U19m
presented by Trek Bicycle Hamburg | Cyclo-Cross comes to town.
Venue: Galopprennbahn Hamburg - Rennbahnstrasse - 22111 Hamburg
6 Feb 2022
Online Registration only
No entries on day of event
Hamburg Cross Cup presented by Trek Bicycle Hamburg
27 Nov:
Moorredder [ 22359 Hamburg
Parken Fahrer: Moorbekweg P2 tba.
Parken Teams*: Moorbekweg P1 tba.
Parken Mobile-Homes*: Moorbekweg P3 tba.
Hotel: Heikotel Am Stadtpark 22303 Hamburg
Online Anmeldung: Start 31 Oct
Meldeschluss: 23 Nov
Ergebnis-Dienst: www.herzog-sport.de
Extras: Michas Bambini Cross (4-8 Jahre)
(Anmeldung: Mail mit Name/Alter an kidskross@cyclocross-hamburg.de)
Powered by: Trek Bicycle Store Hamburg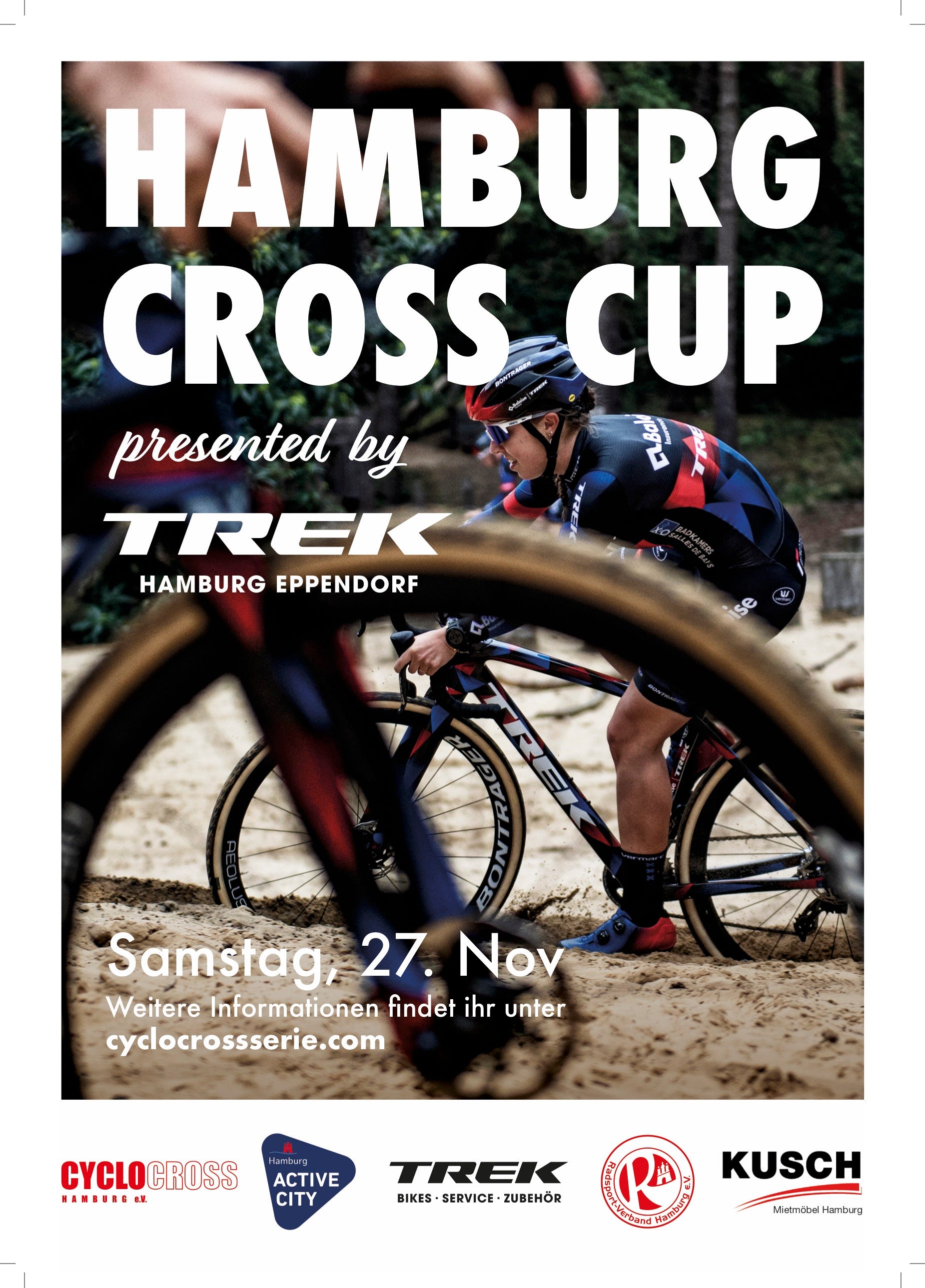 Extra: Hamburg Cross Cup-Women Special presented by Trek Bicycle Hamburg
26 Nov 13-16 Uhr Teilnahme kostenlos
Cyclo-Cross Workshop - Exkursion auf Rennstrecke
Bike Know-How - Coffee & Donuts
Ort: "Crossland" (beheiztes Zelt)
Anmeldung mit mit Mail (Name/Alter) an:
info@cyclocross-hamburg.de
Verfügbare Plätze: 12
Hinweis: Für alle Teilnehmerinnen gilt die "2G-Regel"
Großensee-Cross
12 Dec:
Seestraße | 22946 Großensee
Parken Fahrer: Parkplatz Freibad
Parken Teams: Parkplatz
Parken Mobile-Homes: Nur am Veranstaltungstag
Hotel: k.A.
Online-Anmeldung: https://my.raceresult.com/186203/
Ergebnis-Dienst: tba.
Extras: k.A.
Powered by: www.Großensee.eu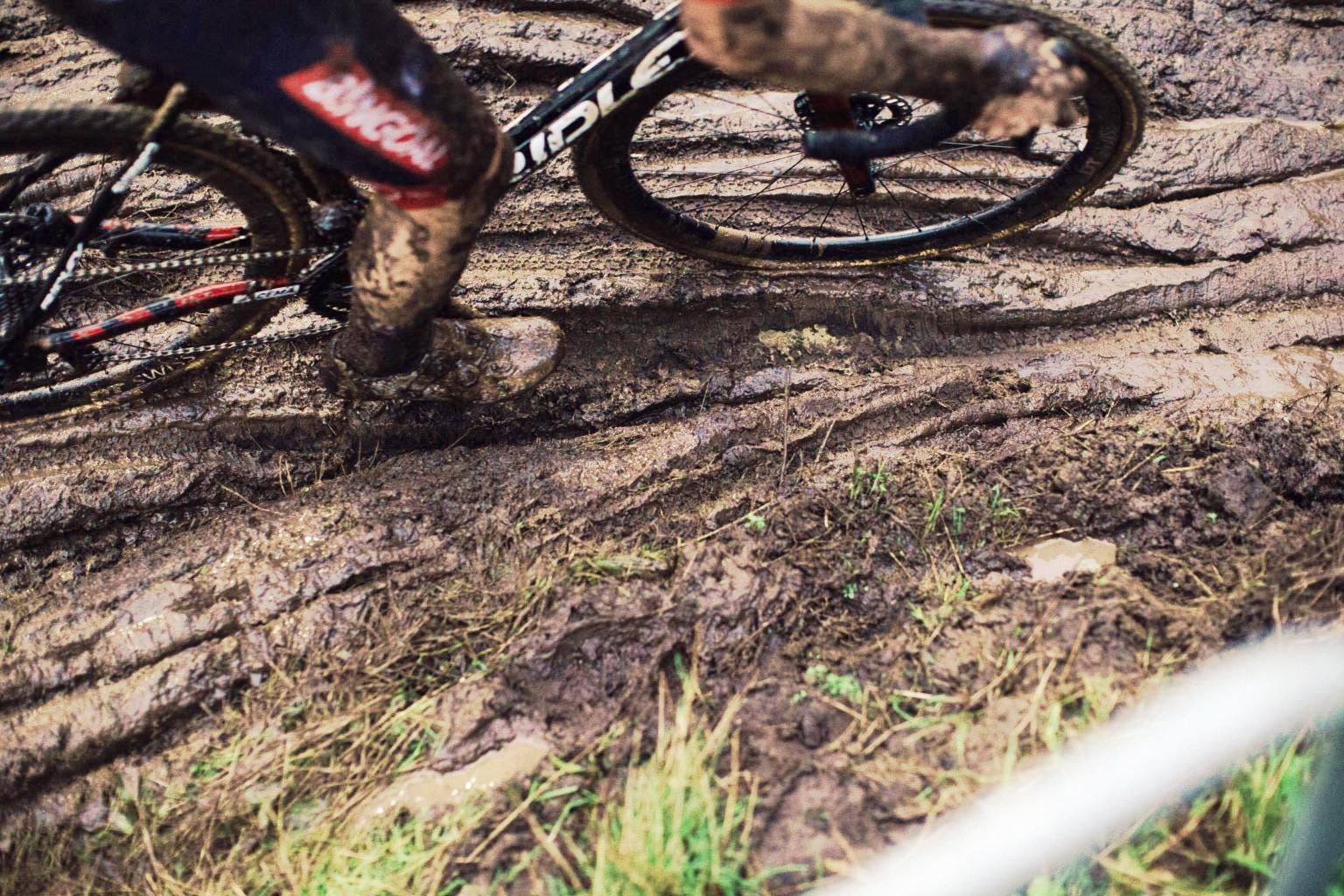 Nieuwjaarscross
02 Jan: entfällt!
Hamburg
Parken Fahrer:
Parken Teams:
Parken Mobile-Homes:
Hotel:
Online Anmeldung:
Ergebnis-Dienst:
Programm:
Extras:
Powered by: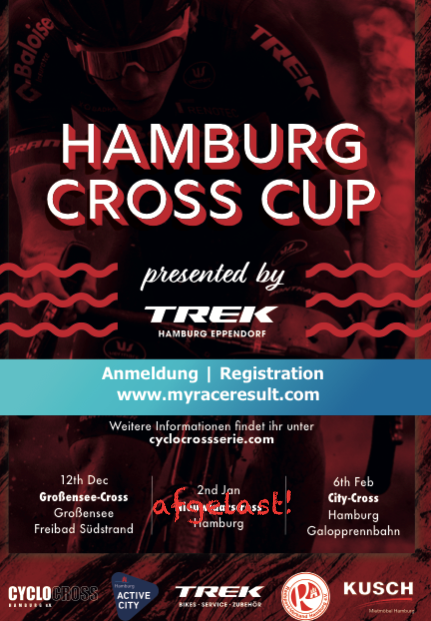 Hamburg City-Cross
06 Feb:
Rennbahnstrasse | 22111 Hamburg
Parken Fahrer: at Venue
Parken Teams: at Venue
Parken Mobile-Homes: at Venue
Hotel: NH Rennbahnstrasse
Online-Anmeldung: https://my.raceresult.com/183582/info
Ergebnis-Dienst: https://www.herzog-sport.de/index.php/de/
Programm:
Extras: Kids Kross Bambini Race (4-8 Jahre) 12:15 Uhr
Powered by: Trek Bicycle Hamburg